Cloud Apps & Microservices Solutions
Smoother Time-to-Market Solutions
Cloud-Native applications are used throughout the world. Employees access apps on mobile devices to send reports and gain work orders. Customers access apps to perform banking, organize their errands and do other tasks. To stay competitive, you need to design, build and ship digital services faster than ever. So you need to enhance your current systems and infrastructure to improve your time-to-market.
With Sumerge Cloud Native Applications and Microservices solutions, we will help your enterprise move seamlessly into the digital age by providing end-to-end transformation capabilities for your software systems. Let our microservices architecture take your digital services to the next level with our new-age transformation initiatives.
Design, Implement and Sustain Your Cloud Apps
Sumerge team and partner platforms use new-age technologies that include platform-as-a-service (Paas), microservices, and serverless architectures to provide software transformation solutions to enhance your ROI.
We create a comprehensive business case and will define the microservices transformation roadmap and operating model. Then we will build cloud native applications.
Our team will re-architect and re-design monolithic applications with microservices, build and test services, perform platform migrations, and build your DevOps culture and environment.
Scalable Microservice Solutions
Let the Cloud Native Applications and Microservices transform your systems and infrastructure so it can handle the new digital age. Take advantage of the following benefits:
Have the maturity to ship new features to your customers on daily and weekly basis instead of traditional quarterly and semiannual release plans.
Build customized cloud-native applications quickly & efficiently for cost-effective solutions
Hire and onboard new software engineers easily to fully leverage your capabilities
You May Also Be Interested In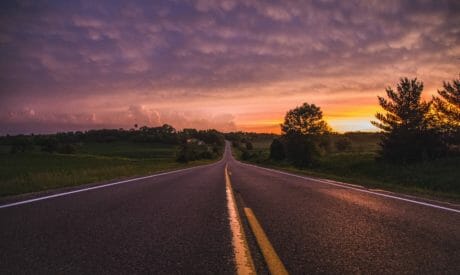 With the market changing demand, organizations are competing over business agility and their time-to-market to roll-out new features. Like many organizations believe tha
Business process modeling is an essential step for business automation; this is how organizations have a visual representation for their current processes...
If you've been considering transforming your applications into microservices architecture or creating cloud-native apps, chances are you've heard about OpenSh
Sumerge is one of the best companies I have dealt with. The team is very professional, respectful, punctual and committed to delivering the contracted project on time
Sahar Salah,
Vice President, Head of IT, Bank ABC
Sumerge helped us to seamlessly implement a daily vouchers solution where the team provided an exceptional effort to solve any migration issues and finish the implementation with zero data loss or security issues
Shaarawy Mohamed,
IT Infrastructure services Manager, FAB
We used Sumerge's consultancy and experience to implement our Self-Service Portal as they are the best team in the region to implement and use IBM Technology
Ahmed Abd El Hady,
IT Division Manager, TE-Data
Thankfully with Sumerge's ECM solution we now rely on our electronic documents and moved our physical collateral documents to a safe fireproof warehouse, as we no longer need the documents onsite anymore
Tamer Emam,
Head of IT, EMRC
With Sumerge we seamlessly implemented automation for our loan appraisal process along with enterprise content management which empowered us to help more citizens find affordable housing more quickly
Mai Abdel Hamid,
CEO, Mortgage Finance Fund