Data Warehousing
Manage a flexible data architecture
Information always has a vital role in organizations transformation. The need for greater visibility into numbers, insights, operations & the ability to take actions quickly has been growing over the past period. Most organizations have a big challenge achieving this goal because they already have tons of historical data scattered in multiple systems they already use, so it's very hard to take a decision by looking in these individual silos. So Data Warehouse is used to store large amounts of data, such as analytics, historical, or customer data, and then build large reports and data mining against it.
Sumerge offers multiple data warehouse offerings so that clients can select the right workloads and platforms based on their requirements to deliver a high performance data foundation for insights to support proactive decision making, reduce costs, streamline process and increase business agility.
Solution Benefits
Reliability & performance
The Data Warehouse solution covers the organization journey starting from analyzing data sources to preparation of data for analytics so that it could provide business people with a window into their organization's historical activities, both successes and failures.
360 view of your business
Timely access to data
Enhanced business intelligence
System & query performance
Have business intelligence from multiple sources
Historical intelligence
Better decision making
High return of investment (ROI)
Quality data & consistency
Integrate all your company's data from multiple sources
Information is extracted from various sources and consolidated, allowing end users to easily access and interact with it.
In addition to working with legacy hardware; users must be liberated to work with structured and unstructured data and the data types they choose in a language they are familiar with.
A powerful and flexible Integrated Data Warehouse platform. The ability to scale your data warehouse to meet your needs as your business changes and grows is critical.
To meet particular demands of a specific group of users within the organization, Data Mart is a fast way to build a warehouse focused on specific subject or functional area.
Industry Data Model is a set of business and technical data models that are pre-designed, pre-built to meet the needs of a particular industry. Industry Data Models can jumpstart an organization down the path towards a comprehensive analytics environment by applying proven best practices in data modeling to self-contained units of business functionality.
Get the performance of in-memory databases without their cost by automatically keeping the most frequently used data in memory. Leverage large memory capacities in new platforms with no DBA intervention using innovative in-memory technologies.
Achieve "fast access to shared multidimensional information.". OLAP technology's ability to create very fast aggregations and calculations of underlying data sets. It helps business leaders to make better, quicker "informed" decisions.
More On Analytics & Data Management
You May Also Be Interested In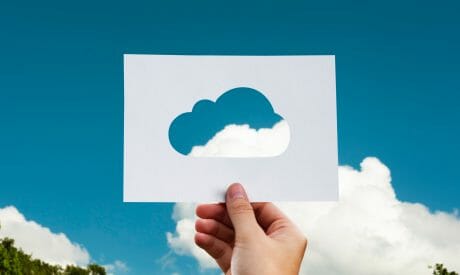 Cloud computing continues to be a driving force for the newest initiatives in technology. For companies still straddling the line betwe....
Sumerge is one of the best companies I have dealt with. The team is very professional, respectful, punctual and committed to delivering the contracted project on time
Sahar Salah,
Vice President, Head of IT, Bank ABC
Our learning culture continuously allows us, not only to gain vast work experience, but also to develop key areas which contributes to a successful career path.
Our environment here at Sumerge feels like home. People are friends, not just colleagues, which creates a healthy environment for everyone to learn, happily do their work , and be productive.
Hussein ElSaadi,
Solution Architect
In our projects, we get exposed to a wide variety of learning opportunities. Not sticking to a single task or responsibility gives us the freedom to introduce new approaches as per the customers' needs.
Hussam Fuad,
Staff Software Engineer
I believe our work environment gives everyone the space to innovate and be creative. We lose any processes and complications that might hinder our people and keep us from innovating.
Ingy Abdelhadi,
HR Executive
Our flexible work environment allows me to continually take initiatives with full ownership to plan and apply as I see appropriate. Moreover, working with such high calibers and young talents significantly adds a lot to my experience here at Sumerge.
Mahmoud Kamal,
Key Accounts & Government Leader
Sumerge helped us to seamlessly implement a daily vouchers solution where the team provided an exceptional effort to solve any migration issues and finish the implementation with zero data loss or security issues
Shaarawy Mohamed,
IT Infrastructure services Manager, FAB
We used Sumerge's consultancy and experience to implement our Self-Service Portal as they are the best team in the region to implement and use IBM Technology
Ahmed Abd El Hady,
IT Division Manager, TE-Data
Thankfully with Sumerge's ECM solution we now rely on our electronic documents and moved our physical collateral documents to a safe fireproof warehouse, as we no longer need the documents onsite anymore
Tamer Emam,
Head of IT, EMRC
With Sumerge we seamlessly implemented automation for our loan appraisal process along with enterprise content management which empowered us to help more citizens find affordable housing more quickly
Mai Abdel Hamid,
CEO, Mortgage Finance Fund
I believe Sumerge is the place to learn, grow and gain skills. Looking back at my first day here and how much I learned and overcame challenges throughout my journey up until today never fails to cheer me up.
Youssef Hatem,
Software Engineer
Sumerge offers an environment that brings out the best in each one of us. We're empowered to innovate, learn, and develop, and through appreciation and recognition, we're constantly encouraged to do and achieve more.
Ahmed Anwar,
Software Engineer
The positive and flexible atmosphere and the harmony among not only my team but all departments motivates me to do my best and add value to a place I now call home. I'm glad to be a part of that.
Yomna Emad,
Associate Software Test Engineer
I look back and see how my engagement here lead me to discover my true capabilities through challenges, development, and experience. Sumerge is a land of opportunities where we're free to learn, apply, and enhance.
It's always been a pleasant journey over here. In fact, you know you're working in the right place with the right people, when you're passionate about what you're doing no matter how much it takes to go the extra mile
Dina Hemimy,
Business Analyst
I have been working at Sumerge for four years and everyday feels like my first day in terms of challenges and knowledge. I am amazed by the amount of freedom given to us to improve, innovate and excel in our fields.
Mohamed Nabil,
Staff Software Engineer