Agile Integration
Agility, Resilience, Scalability
Has your traditional integration proven to be an obstacle to your business's success? Your DevOps went with Service Oriented Architecture (SOA) and a Enterprise Service Bus (ESB) for an integration solution, but they have proven to be complex and less responsive to your needs. Your integration has proven the bottleneck in scalability and agility. The innovation quickly became the complex and slow drag on applications and systems.
That's why Sumerge's Agile Integration solution will modernize your applications' connectivity, thus enabling business agility and scalability. With Agile Integration, your organization will roll-out new features fast and effortlessly — and without impacting your integration platform or other applications. Imagine an update with no drama; integration with resilience, fine-grained, and decentralized so it doesn't impact all the other applications or your integration platform. The Agile Integration solution's cloud-native design is perfect for moves to the cloud and microservices.
Bring Agility, Scalability, and Resiliency to Your Architecture
Sumerge's Agile Integration solution provides small enough interfaces which are easy to understand and simple to isolate and change independently, as required.
Get the services and resources you need for your business model. Need more or less services and resources? Now, it's simple to scale them to your needs.
Once isolated and decoupled, it's simple to make the changes to a microservice without affecting others at runtime.
How Agile Integration Architecture Works for Your Business
Service Oriented Architecture (SOA) requires central integration teams and infrastructure to create the service layer. With Agile Integration, you no longer have the centralized bottleneck because now multiple teams to work independently and ship new features without affecting other applications and other services.
No longer centralized like ESB, the "fine-grained integration deployment" architecture offers improved agility, scalability, and resilience by provide specialized, right-sized containers that fit your needs.
Enjoy fast, lightweight runtimes; independent, parallel services; API first architecture,  scalability, resilience, and auto recovery of the modern cloud native infrastructure
Modernize Your Integration Over
IBM Cloud Pak for Integration
IBM Cloud Pak for Integration is the industry's most complete hybrid integration platform. Access all of the integration tools that your team needs to balance traditional and modern styles of integration. Set up the appropriate governance to provide the right level of access to each team member. Use any of the tools alone or together, through a single interface with a single login and dashboard.
Sumerge is one of the best companies I have dealt with. The team is very professional, respectful, punctual and committed to delivering the contracted project on time
Sahar Salah,
Vice President, Head of IT, Bank ABC
Sumerge helped us to seamlessly implement a daily vouchers solution where the team provided an exceptional effort to solve any migration issues and finish the implementation with zero data loss or security issues
Shaarawy Mohamed,
IT Infrastructure services Manager, FAB
We used Sumerge's consultancy and experience to implement our Self-Service Portal as they are the best team in the region to implement and use IBM Technology
Ahmed Abd El Hady,
IT Division Manager, TE-Data
Thankfully with Sumerge's ECM solution we now rely on our electronic documents and moved our physical collateral documents to a safe fireproof warehouse, as we no longer need the documents onsite anymore
Tamer Emam,
Head of IT, EMRC
With Sumerge we seamlessly implemented automation for our loan appraisal process along with enterprise content management which empowered us to help more citizens find affordable housing more quickly
Mai Abdel Hamid,
CEO, Mortgage Finance Fund
You May Also Be Interested In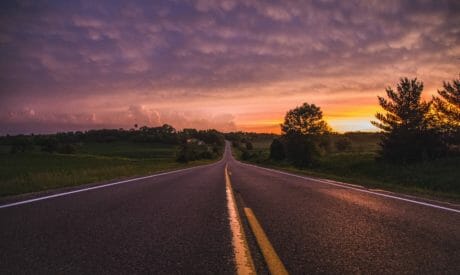 With the market changing demand, organizations are competing over business agility and their time-to-market to roll-out new features. Like many organizations believe tha
If you've been considering transforming your applications into microservices architecture or creating cloud-native apps, chances are you've heard about OpenSh
Why Microservices Give You Better Business Agility, Resiliency, and a Shorter Time-to-Market? When you hear the term "Microservices," you often hear it...