Data Integration
Transform Data for Better User Experience
Throughout your organization, users are accessing data in different formats, languages and attributes for a variety of tasks. While these varying formats allow for better data usage, it can slow down certain work processes when collecting and organizing the information into a single data warehouse.
Sumerge's Data Integration solution allows data to be transformed into a specified style to be delivered into any system in your organization. Multiple built-in function options and a common metadata framework also allows data to be delivered as bulk ETL (extract, transform and load), virtual (federated) and incremental (data replication) for increased efficiencies.
Make Data More Available for All Users
The Data Integration function helps to increase data integrity and minimize inconsistent data retrievals with these cost-effective benefits:
Have 360-degree view of organization information
Make smarter business decisions
Have all data in one place and reduce data complexity
Take advantage of specialized applications
Eliminate the burden of duplicating data gathering efforts
Improve data integrity and availability
Integrate Data for Enhanced Organizational Activities
Data Integration solutions are crucial for all processes using combined data from different sources or technologies. Capabilities include:
Derive more meaning from your enterprise data through integrated rules analysis on a scalable platform that supports heterogeneous data.
Supports a wide variety of industry-standard formats, including SWIFT, NACHA, HIPAA, HL7, ACORD, EDI X12, and EDIFACT.
Use a standardized approach to discovering your IT assets and define a common business language for your data.
Built-in document processors make it easy to extract data from PDF files, Microsoft Word, and Excel without prior conversion.
Parallel processing capabilities to manage, improve and leverage information to drive results, reduce costs and reduce the risk of consolidation.
Using high-performance engine, you can execute real-time and batch data with a common data transformation service.
Easily read and write complex hierarchical documents, without coding, including: XML, JSON … etc.
With a powerful, scalable ETL platform, get flexible and near real- time integration of all types of data.
More on Analytics & Data Management
You May Also Be Interested In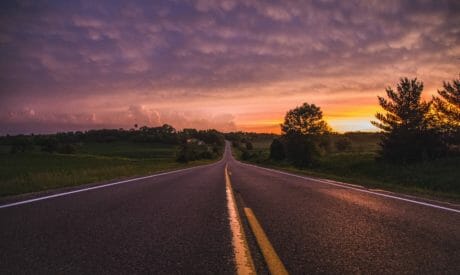 With the market changing demand, organizations are competing over business agility and their time-to-market to roll-out new features. Like many organizations believe tha
Business process modeling is an essential step for business automation; this is how organizations have a visual representation for their current processes...
If you've been considering transforming your applications into microservices architecture or creating cloud-native apps, chances are you've heard about OpenSh
Sumerge is one of the best companies I have dealt with. The team is very professional, respectful, punctual and committed to delivering the contracted project on time
Sahar Salah,
Vice President, Head of IT, Bank ABC
Sumerge helped us to seamlessly implement a daily vouchers solution where the team provided an exceptional effort to solve any migration issues and finish the implementation with zero data loss or security issues
Shaarawy Mohamed,
IT Infrastructure services Manager, FAB
We used Sumerge's consultancy and experience to implement our Self-Service Portal as they are the best team in the region to implement and use IBM Technology
Ahmed Abd El Hady,
IT Division Manager, TE-Data
Thankfully with Sumerge's ECM solution we now rely on our electronic documents and moved our physical collateral documents to a safe fireproof warehouse, as we no longer need the documents onsite anymore
Tamer Emam,
Head of IT, EMRC
With Sumerge we seamlessly implemented automation for our loan appraisal process along with enterprise content management which empowered us to help more citizens find affordable housing more quickly
Mai Abdel Hamid,
CEO, Mortgage Finance Fund