Case Management
Real-Time, Goal-Oriented Tools
Digital challenges can place your company in a unique position where you can seek opportunities to grow your product and service lines while empowering employees to work more productivity. At the same time, you want an enterprise solution that helps to lower operational costs.
Sumerge provides Case Management solutions designed to help your knowledge workers and case workers better leverage record information to complete a range of processes. This suite offers task management and collaboration tools that work with both structured and unstructured processes. Workers have access to real-time data information from various applications and storage systems where they can better determine the right course of action to take for each case. They can use these tools to assign tasks to others, create ad-hoc processes, monitor response times, or even transfer the cases to others while maintaining the full case history for rapid time to value.
Empowering Workers with Collaboration Benefits
Extract more value from critical information so your workers can make faster and more accurate decisions by implementing the Case Management solution. You can increase productivity as you leverage the following solution benefits.
Effortlessly reuse information and best practices
Better collaboration between teams
Simply implement changes to processes
Incorporate content to enhance efficiency of operations
Easily track customer cases and their statuses
Monitor team's performance and SLAs
Effectively Manage Vast Amounts of Case Data
The solution is designed to provide real-time access tools to help you best use case information for ad-hoc tasks. The Case Management solution capabilities include:
Dynamic task creation and management tools can combine structured processes to address almost any situation while reducing complexities.
The solution provides content and process analytics. Versatile dashboards offer valuable insights into trends, best practices and productivity along with the advanced search and retrieval capabilities.
The solution offers rules management for capturing, automating and governing frequent, repeatable business decisions to help in governing continuous process improvements.
Business-oriented tools allow for the design and deployment of applications. Capture best practices using built-in frameworks and templates to help facilitate business-user participation and ownership of the case application.
Multiple channels allow access to case documents, data, tasks, history and alerts. You can gain mobile case collaboration, including the use of the history function or team space with the ability to browse your inbox and update your task list.
Sumerge's case management solution Includes full lifecycle governance of case files along with capturing, storing and managing content effectively. It also supports rapid eDiscovery of case-based information.
More on Digital Business Automation
You May Also Be Interested In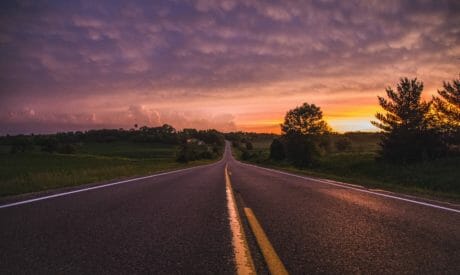 With the market changing demand, organizations are competing over business agility and their time-to-market to roll-out new features. Like many organizations believe tha
Business process modeling is an essential step for business automation; this is how organizations have a visual representation for their current processes...
If you've been considering transforming your applications into microservices architecture or creating cloud-native apps, chances are you've heard about OpenSh
Sumerge is one of the best companies I have dealt with. The team is very professional, respectful, punctual and committed to delivering the contracted project on time
Sahar Salah,
Vice President, Head of IT, Bank ABC
Sumerge helped us to seamlessly implement a daily vouchers solution where the team provided an exceptional effort to solve any migration issues and finish the implementation with zero data loss or security issues
Shaarawy Mohamed,
IT Infrastructure services Manager, FAB
We used Sumerge's consultancy and experience to implement our Self-Service Portal as they are the best team in the region to implement and use IBM Technology
Ahmed Abd El Hady,
IT Division Manager, TE-Data
Thankfully with Sumerge's ECM solution we now rely on our electronic documents and moved our physical collateral documents to a safe fireproof warehouse, as we no longer need the documents onsite anymore
Tamer Emam,
Head of IT, EMRC
With Sumerge we seamlessly implemented automation for our loan appraisal process along with enterprise content management which empowered us to help more citizens find affordable housing more quickly
Mai Abdel Hamid,
CEO, Mortgage Finance Fund