Case Management
Managing for uncertain outcomes
The changing dynamics of the world economy is increasing the pressure on organizations to reduce costs while seeking new opportunities to grow and differentiate their products and services. Therefore, the majority of businesses are re-engineering their processes to better support digital challenges and empower their knowledge workers so that they could optimize their business operations.
Sumerge's Case Management offers a goal-oriented process solution that copes with both structured and unstructured process. As its task management and collaboration tools help to determine the best course of action, based on the information from various types of applications or storage systems, as well as assigning tasks to others, creating ad hoc processes, monitoring response times, or even transferring the case to others while maintaining full case history.
The solution empowers caseworkers and to extract more value and insight from critical information, enabling them to make better and faster decisions as through
Better collaboration between teams
Simpler implementation of changes to processes
Easily reuse best practices
Content incorporation to enhance operations' efficiency
Easily track customer cases and their status
Monitor teams' performance & SLAs
Case manager Capabilities
Address almost any situation and reduce complexity by combining structured processes with dynamic task creation and management.
Analytics dashboard of content and processes that provide valuable insights into trends and best practices along with advanced search and retrieval capabilities.
Manage rules that capture, automate and govern frequent, repeatable business decisions that to ensure continuous improvements of the process.
Business-oriented tools are used for the design and deployment of the applications along with the ability to capture best practices, using built-in frameworks and templates to help facilitate both business-user participation and ownership.
Access case documents, data, tasks, history and alerts through multiple channels, along with mobile case collaboration and the ability to use the history function or team space to browse your inbox and update your task list.
Full life-cycle governance of case files along with capturing, storing and managing content effectively and supporting the rapid e-Discovery of case-based information.
More On Digital Business Automation
You May Also Be Interested In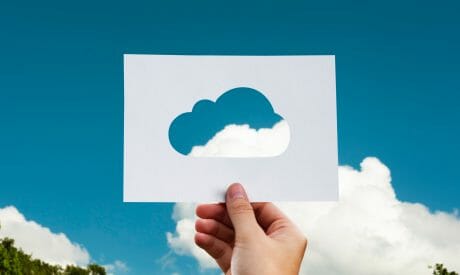 Cloud computing continues to be a driving force for the newest initiatives in technology. For companies still straddling the line betwe....
Sumerge is one of the best companies I have dealt with. The team is very professional, respectful, punctual and committed to delivering the contracted project on time
Sahar Salah,
Vice President, Head of IT, Bank ABC
Our learning culture continuously allows us, not only to gain vast work experience, but also to develop key areas which contributes to a successful career path.
Our environment here at Sumerge feels like home. People are friends, not just colleagues, which creates a healthy environment for everyone to learn, happily do their work , and be productive.
Hussein ElSaadi,
Solution Architect
In our projects, we get exposed to a wide variety of learning opportunities. Not sticking to a single task or responsibility gives us the freedom to introduce new approaches as per the customers' needs.
Hussam Fuad,
Staff Software Engineer
I believe our work environment gives everyone the space to innovate and be creative. We lose any processes and complications that might hinder our people and keep us from innovating.
Ingy Abdelhadi,
HR Executive
Our flexible work environment allows me to continually take initiatives with full ownership to plan and apply as I see appropriate. Moreover, working with such high calibers and young talents significantly adds a lot to my experience here at Sumerge.
Mahmoud Kamal,
Key Accounts & Government Leader
Sumerge helped us to seamlessly implement a daily vouchers solution where the team provided an exceptional effort to solve any migration issues and finish the implementation with zero data loss or security issues
Shaarawy Mohamed,
IT Infrastructure services Manager, FAB
We used Sumerge's consultancy and experience to implement our Self-Service Portal as they are the best team in the region to implement and use IBM Technology
Ahmed Abd El Hady,
IT Division Manager, TE-Data
Thankfully with Sumerge's ECM solution we now rely on our electronic documents and moved our physical collateral documents to a safe fireproof warehouse, as we no longer need the documents onsite anymore
Tamer Emam,
Head of IT, EMRC
With Sumerge we seamlessly implemented automation for our loan appraisal process along with enterprise content management which empowered us to help more citizens find affordable housing more quickly
Mai Abdel Hamid,
CEO, Mortgage Finance Fund
I believe Sumerge is the place to learn, grow and gain skills. Looking back at my first day here and how much I learned and overcame challenges throughout my journey up until today never fails to cheer me up.
Youssef Hatem,
Software Engineer
Sumerge offers an environment that brings out the best in each one of us. We're empowered to innovate, learn, and develop, and through appreciation and recognition, we're constantly encouraged to do and achieve more.
Ahmed Anwar,
Software Engineer
The positive and flexible atmosphere and the harmony among not only my team but all departments motivates me to do my best and add value to a place I now call home. I'm glad to be a part of that.
Yomna Emad,
Associate Software Test Engineer
I look back and see how my engagement here lead me to discover my true capabilities through challenges, development, and experience. Sumerge is a land of opportunities where we're free to learn, apply, and enhance.
It's always been a pleasant journey over here. In fact, you know you're working in the right place with the right people, when you're passionate about what you're doing no matter how much it takes to go the extra mile
Dina Hemimy,
Business Analyst
I have been working at Sumerge for four years and everyday feels like my first day in terms of challenges and knowledge. I am amazed by the amount of freedom given to us to improve, innovate and excel in our fields.
Mohamed Nabil,
Staff Software Engineer